AV G1000 Simulator
 THE ONLY GARMIN G1000 REPLICA


Most Realistic G1000 Replica On The Market
Are you ready to experience aviation simulation like never before? Introducing the Aviatek G1000 Desktop Trainer, the most realistic G1000 replica on the market. We've taken flight simulation to the next level, ensuring that every detail, every button, and every display mirrors the authenticity of the real Garmin G1000. Step into a world of unparalleled realism and elevate your aviation training to new heights.

The Aviatek G1000 Desktop Trainer
WHY IT'S THE ONLY GARMIN G1000 REPLICA
The Aviatek AV G1000 Desktop Trainer perfectly replicates Garmin G1000 avionics. From size of the panel to buttons placement, the look, the usability and the functionality of our AV G1000 series is identical to the real unit.
Where other companies attempt to create cheaper versions of the G1000, there's one undeniable truth: if you want the true feeling of Garmin in your home, you need a real Garmin G1000 replica. Aviatek proudly stands as the industry leader, providing the only authentic Garmin G1000 replica on the market.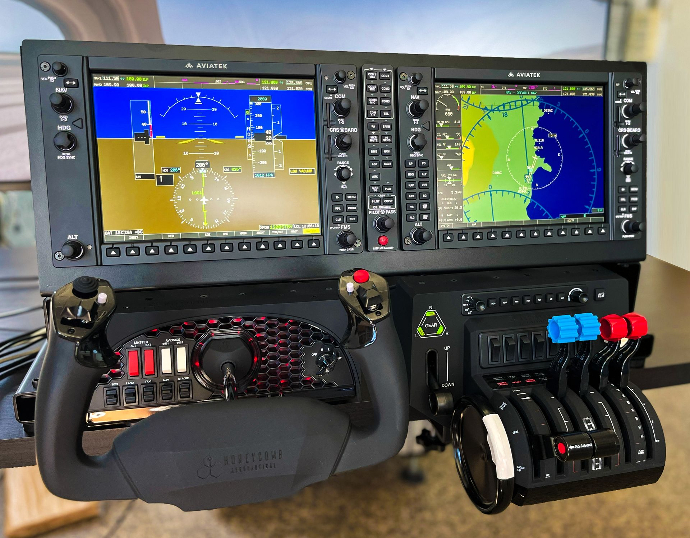 This is not the only product that I buy from AVIATEK, the quality is impeccable, more precisely, it does not differ from the original in any way, both externally and in function. I would also like to note the quality support in the mood if there is a need for it. Highly recommended for flight simulator lovers!

Professional experience since day one! Order, delivery, quality of service, prompt response on any question, safe, secure process and finally: G1000 looks so amazing. I am proud customer of Aviatek and I wish owners successful future.

We are MORE than impressed by the quality of the build. It far exceeded our expectations. I sincerely cannot tell any difference between the real aircraft and the panels.

Perfect realism to train for IFR flight. The waiting time is proportional to the excellent quality of manufacture but TOP product. Many hours of flight in perspective ... 

Absolutely love the Aviatek sim hardware. It's the center of my Mustang-based trainer and has worked flawlessly. The quality of the switch panels is top-notch and the backlighting on both the panels and G1000 looks incredible. Yes, they are slightly more expensive than some of the other G1000 options out there - but once you turn the knobs and push the buttons you'll instantly see it's worth it to go with Aviatek. 

Ordered and the package was delivered quickly from Spain to the USA. This was an easy add on. Install the connector software and it's plug and play. I fly a G1000 equipped Caravan for a living and the quality of the material is as good or better than the Garmin unit in the aircraft. The backlighting can be dimmed either automatically with a sensor or a manual slide.



FULLY CUSTOMIZABLE TO YOUR UNIQUE NEEDS



One size doesn't fit all in aviation training, and that's why the Aviatek G1000 Desktop Trainer is fully customizable to meet your unique needs. Whether you're a student pilot, cockpit builder, or an aviation enthusiast, our simulator adapts to you. 
If you want a full set with Yoke & Pedals we can find you the best solution 
We offer touch screen functionality 
If you have special needs we can support you in getting the best additions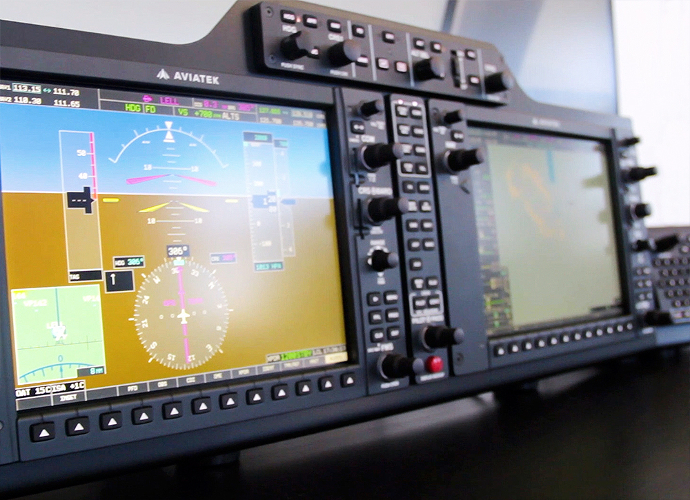 Aviate. Navigate. Simulate. 
Your Passage to Pilot Proficiency.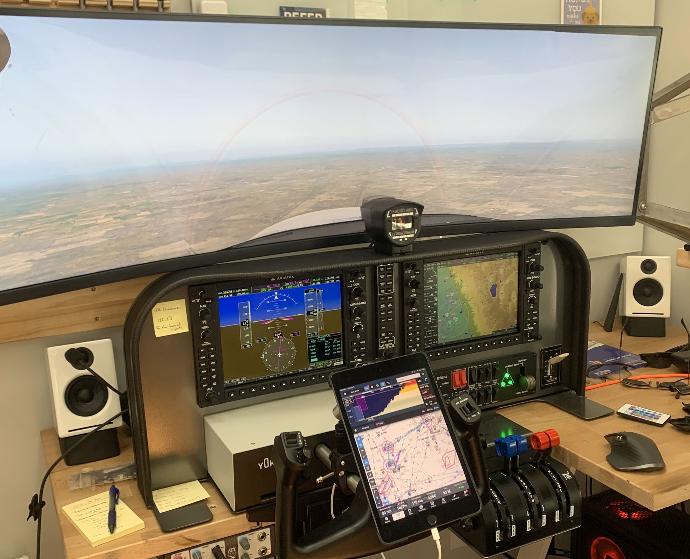 Benefits Of The G1000

For Pilots & Student Pilots
Stay Proficient & Current: Train with confidence knowing you're using a simulator that replicates the Garmin G1000's functionality and layout. It's the perfect tool for refining your skills before taking to the skies.
Develop Muscle Memory: Repeated movements become second nature, boosting confidence in high-stress scenarios. Aviatek's G1000 Trainer offers the most realistic flight experience, allowing effective practice and muscle memory development.
Enhance Safety & Confidence: Whether you're a seasoned pilot or new to aviation. Visualize flight tracks, simulate arrivals, approaches, and landings, and train in various scenarios, from solo flights to adverse weather conditions. Aviatek empowers you to create the most lifelike in-flight situations for increased confidence and safety.
For Flight Schools
Accelerated Learning For Your Students: Offers accelerated learning through scenario repetition, pause functionality, and performance review. This flexibility enables students to focus on specific training areas like IFR procedures and avionics operation, leading to faster progress and better skill retention.
Realistic Training Environment: Provides flight schools with a highly realistic training environment that closely replicates the Garmin G1000 avionics found in modern aircraft. This level of realism allows students to become familiar with the actual equipment they'll encounter during their flight training, enhancing their confidence and competence in operating these systems.
Versatility and Customization: Offers the flexibility to customize training scenarios and adapt to the specific needs of students. Instructors can create a wide range of scenarios, from cross-country flights to system malfunction simulations, tailoring the training experience to individual skill levels and learning objectives. 


TRAINING FOR INSTRUMENT CHECK RIDE WITH JOSH FROM AVIATION 101

"The G1000 from Aviatek blew me away with the tactile realism and the quality of the product"
- Josh F. Aviation 101  

Your Dynamic Snippet will be displayed here... This message is displayed because you did not provided both a filter and a template to use.

6 REASONS TO BUY THE AVIATEK G1000 SIMULATOR

THE ONLY ORIGINAL G1000 REPLICA
Don't settle for imitations. Aviatek's G1OOO Desktop Trainer is the one and only original Garmin G1OOO replica, ensuring an authentic training experience.

HANDMADE, MAXIMUM QUALITY MATERIALS

Our small team of talented engineers and aviation experts work carefully to design and build each simulator. We're obsessed with each detail and always ensure every component meets our high standards so you always get a simulator experience with unmatched precision. Crafted with meticulous care, our simulator is handmade using the highest qua lity materials, guaranteeing precision, durability, and realism.

CUSTOMIZATION/PERSONALIZATION

Tailor your aviation training experience to your unique needs with our fully customizable simulator. You define your goals; we provide the tools.

TRUSTED BY PROFESSIONALS

Aviatek's G1OOO simulator is the trusted choice of aviation professionals worldwide. Experience the same precision and quality they rely on.
UNPARALLELED CUSTOMER CARE

Enjoy one-to-one customer care and technical support that starts before you even make a purchase. Aviatek builds close and lasting relationships with customers around the world.

LIFETIME DURABILITY

Our simulators are made to handle long hours of training and use whether you're a current pilot, student pilot, or hobbyist. We handpick the most premium materials to ensure durability and re liability so you have a valuable investment that serves you faithfully for years to come.

Our Customers
We deliver our products to happy clients all over the world