C510 Fixed Base Trainer

Master the Citation Mustang jet.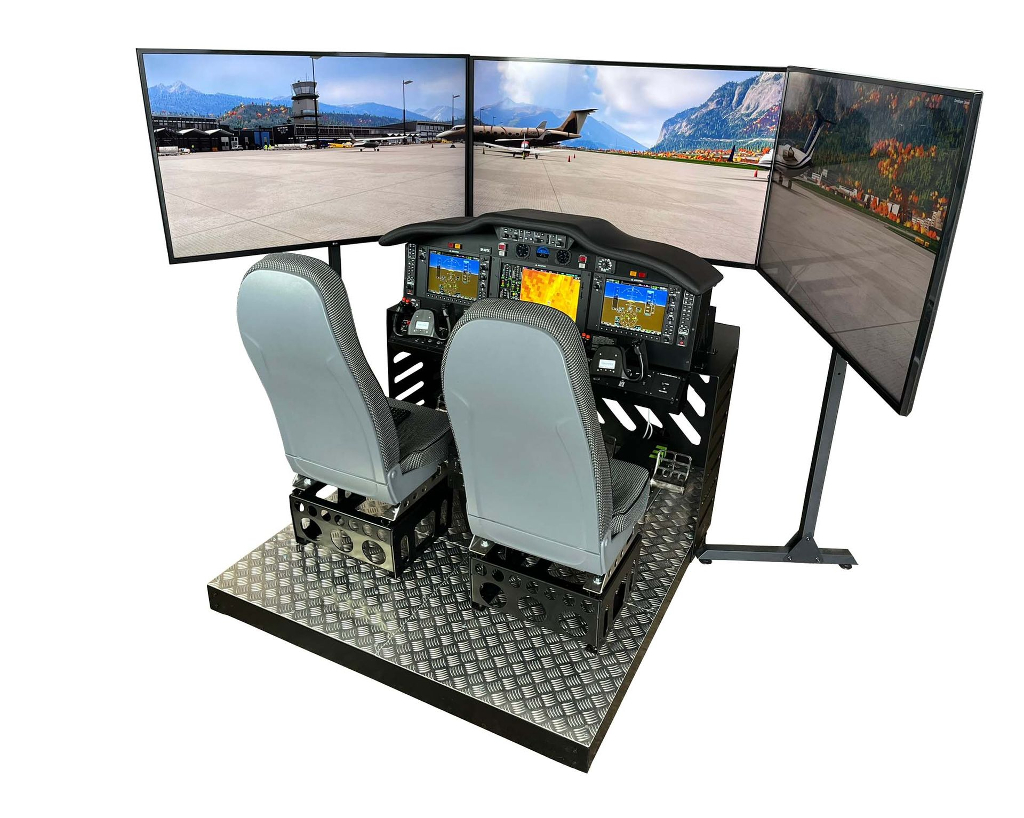 Our C510 Trainer is a fixed base flight simulator based on the Cessna Citation Mustang aircraft. It's 1:1 in scale of the real instruments panel found in the aircraft. It includes all of the avionics, switches, buttons and knobs from the Mustang cockpit. 

Since it's based on the Citation Mustang cockpit it can be also used for the type introduction classes, cockpit familiarisation or procedures practice.
This system comes with a fixed base and seats.
SOFTWARE

We created a custom C510 flight model for this system and use a high fidelity Garmin G1000 NXi simulation software.
It includes syntethic vision SVT, VNAV, VPATH Profile and more.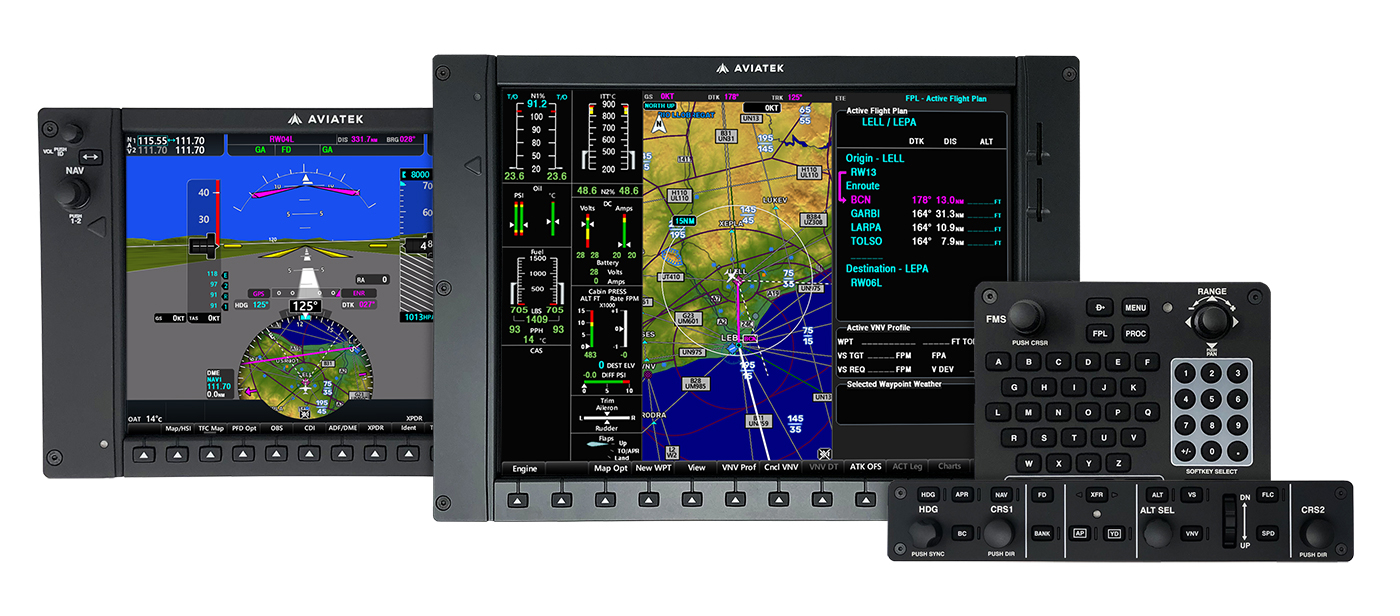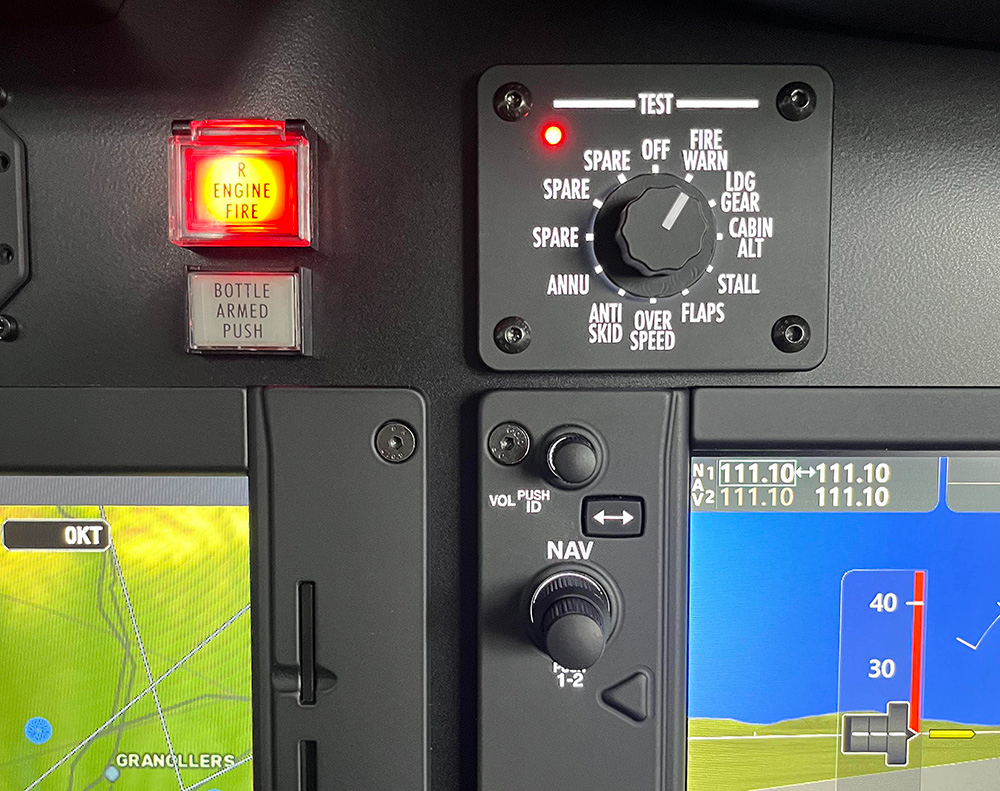 HARDWARE
We use the highest quality materials to build our systems. Every single switch has the same mechanical properties as OEM components. This trainer comes on a base with caster wheels for easier installationand with both pilot and co-pilot seats. 
G1000 NXi Avionics
Both PFDs, 15" MFD, GMC 710 AP, GCU 475 FMS.
Aviatek C510 Throttle
Equipped with high quality hall sensors and motorised trim wheel.
Flight controls
Control loaded pilot side yoke and rudder pedals.
PCs
Two high performance PCs fully configured and ready to use.
Fixed base
Both pilot and co-pilot seats.
STBY Instruments
Using LCD display for maintenace free operation.
Switch panels
Every single switch is operative and mechanically correct.
Software
Aviatek C510 Flight Model for X-Plane 12 and G1000 NXi.
Co-pilot flight controls
Control loaded and linked with pilot controls.
External visuals
Using 3 big LCD screens.